Outsource HR Services & Solutions
In a present global business scenario, success of any business largely depends upon its human capital. We as providers of HR services in Mumbai can cater to all your human resource requirements with complete dexterity.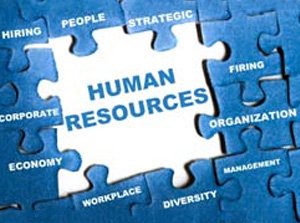 Some of our main HR services are as follows:
Domestic as well as international recruitment,
HR as well as technical interview,
Background verification service, and many more.
Our Range of Activities
We carry out many different activities ranging from recruitment, training to temporary staffing and similar other
HR solutions
. Some of our main services include:
Job analysis and offering recruitment solutions,
Performance management and training,
Managing compensations and benefits.
Why to outsource HR Services?
Global recession, tough competition, increasing overheads and drop in profit margin - all these needs complete focus and innovative strategy for your core business provided your mind is free from other hassles on-support functions like accounts, audit, human resource etc.

And It provides latest tool and technology to offer quality performance and this is made possible by our consultants who have the required knowledge and expertise to cater to any requirement.

Businesses across varied segments and of all sizes trust us for solving any of their recruitment needs. Likewise, hundreds of professional rely on us for assisting them in planning as well as managing their careers.

We as HR and Recruitment agency in Mumbai have been able to build up such trust due to many different reasons such as depth of our HR services, excellent infrastructure and years of industry experience along with a completely customer focused approach.

We at New Horizon can easily manage all the core aspects of HR services such as payroll management, workforce administration and benefits supervision. We endeavor to provide tailor made solutions to our clients as per their specific needs by thoroughly understanding field of business they are into.

Our Work Process
We have the most elaborate HR process, whether it is senior management level employees or entry level ones. Our work process involves:
a) Discussion with clients about proper role mapping,
b) Performing detailed search,
c) Short-listing prospects,
d) Calling candidates for interview at our office,
e) Short-listed candidates are then sent to client for final interview.
Looking for
outsourcing HR services
in Mumbai? Contact us with your requirement and avail world class solution!
Hire us for your HR services and solutions and experience change in the work culture of your organization. Fill your requirements in our quick
Enquiry Form!